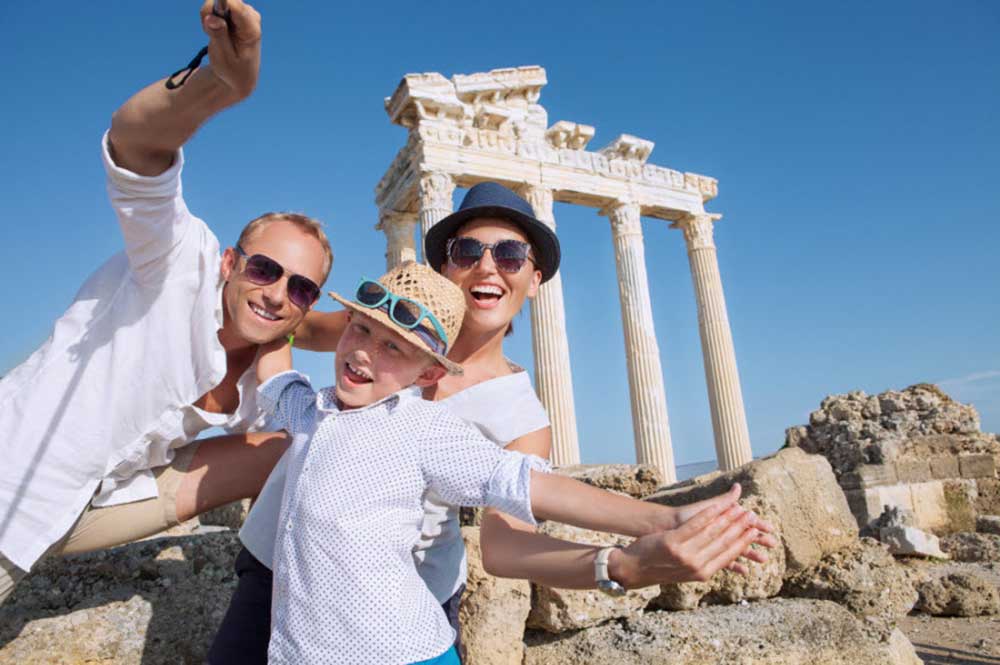 Planning the perfect vacation is tough, especially when it comes to trying to please your entire family. With different tastes, hobbies and cultural interests, it's difficult to decide on one place that will satisfy everyone. Here at Beforeifly, we have the insider knowledge on the ideal locations in Europe that are sure to pique everybody's interests. Let our team of travel experts walk you through a number of different European destinations for your next family vacation.
Rome, Italy
There arte no if, ands or buts about it, Rome is absolutely gorgeous. It has everything you could want in a vacation destination.
They say all roads lead to Rome, and in the case of your family vacation, they definitely should. Not only is it rich in years of culture and history, but is also home to a myriad of authentic Italian dining options for you and the family to choose from. Some places you should be sure to check out include:
The Colosseum
The Vatican
Greek islands
Greece is home to a number of islands that are easily accessible by ferry. Many are in such close proximity to one another that you can visit most of them in the span of just a few days. Here's a quick rundown of a few of your options:
Santorini
Crete
Rhodes
Naxos
Mykonos
London, England
London is a great family destination for your next vacation. Complete with parks, museums and tons of historical monuments, there's something that will please every member of your family.
Amsterdam, the Netherlands
Unbeknownst to most, there's far more to see in Amsterdam than just coffee shops and the Heineken Brewery.
This city is home to many museums, including the Van Gogh Museum and the Anne Frank House, which is educational for family members of all ages.
Couple that with wonderful food and a fantastic theme park, and you have yourself a winning family vacation!
Paris, France
Looking to please the many age groups in your family? Paris is home to some of the most iconic architecture and museums in the world. The Eiffel tower? L'Arc de Triomphe? Not to mention the shopping and photo opportunities.
Paris is home to a number of gorgeous monuments for the whole family to enjoy. If you're into art, visit the Louvre for an educational adventure for the whole family unlike any other.
Beforeifly is an innovative travel company offering some of the lowest airfare rates around. As your online travel concierge, we pride ourselves on offering worry-free travel, so that you can focus on creating lasting memories with your loved ones!
If you're interested in booking an all-inclusive, group or family vacation, contact us to book today.