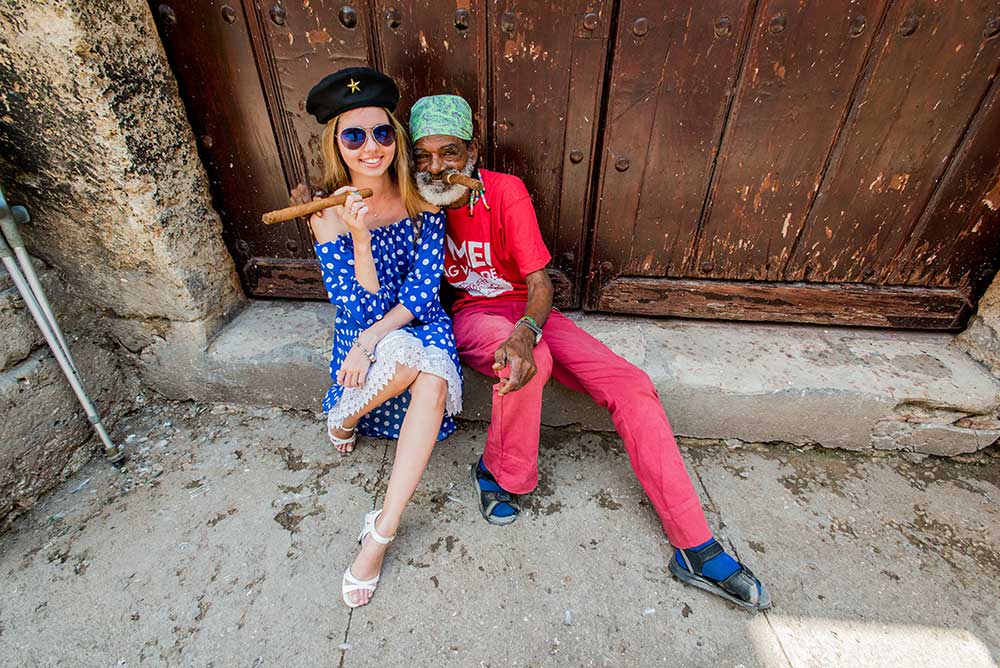 At some point this winter, maybe as you're digging your car out of a snowbank, you'll probably wonder how much it costs to fly to Cuba. Everyone needs an occasional escape from the daily grind, and flying to a warm beach and an all-inclusive resort, Cuban or otherwise, is a great way to recharge. The only dilemma with all-inclusive resorts is that they can start seeming pretty similar after you've been to enough of them.
If you really want a taste of a different life to get you out of your routine, we encourage you to leave the confines of the guarded and organized resort to explore the local surrounding communities. Often, the best way to truly get to know a destination is to converse with the locals, try some street food and explore the local shops and lifestyles off the beaten touristy path.
For anyone planning a trip that includes exploration beyond the resort, be sure to keep these tips in mind to ensure you have fun while staying safe:
Before you board your flight to South or anywhere else out of the country, be sure you have access to multiple forms of payment. Not all credit cards are accepted everywhere so having a little cash in the locally accepted currency is always a good idea (though not enough on you at any one time to become a target for criminals).
Speak with your hotel staff before arranging any off-site transportation to ensure they are reputable companies. Sometimes criminals pose as taxi drivers.
The concierge can be your new best friend. He or she will most likely be from the area and will know the can't-miss spots around town. Get ideas or directions to visit local street food vendors, restaurants, markets or museums.
Find out how tipping works in the country you visit. You don't want to accidentally appear rude to the businesses you're visiting. For instance, in Cuba, it is very common to tip nearly everyone you meet off-resort that offers you assistance. Stay informed so you don't get swindled.
Don't discuss personal information (like your room number, or too much about your identity) with strangers while off the resort.
Know the local emergency numbers. You never know when it might be useful.
Whenever alcohol is involved, be sure you're in a safe location before letting your guard down and don't accept opened drinks from strangers.
Book a walking tour in advance. Local tours are often less expensive and much more immersive than the ones offered through your resort. Once you make it to your off-resort destination, take part in a tour that is led by locals to learn some of the unique history. Ask questions and for tips about what to check out next.
If you have the time, taking a crash course in Spanish a few weeks before you fly out can be a great resource. There are also many great language apps to help with translations. Although you'll be fine with English in any resort, outside of that environment English will probably be far less common and it shows you have put in the effort to learn about their culture.
Make some friends on the resort. If you're travelling solo, find a group to explore with or let someone on the resort know you will be off adventuring is a best practise.
Avoid using ATMs unless in daylight, and in well-policed areas.
Be aware that not all countries have the same infrastructure as Canada. Bad roads, or sometimes no roads, are a real possibility so you should always be prepared and have comfortable shoes.
Keep an open mind. You never know where your travels may take you!
Of course, you'll never be able to experience everything another country has to offer in a single trip (or even dozens of them). At Beforeifly, your online travel booking concierge, we encourage everyone to explore beyond their comfort zone! When you do go out to find an adventure, however, be sure to do it safely so you can focus on the fun. For more information or to learn more about the services we can offer to make your travel experience as easy as possible, don't hesitate to contact us today!