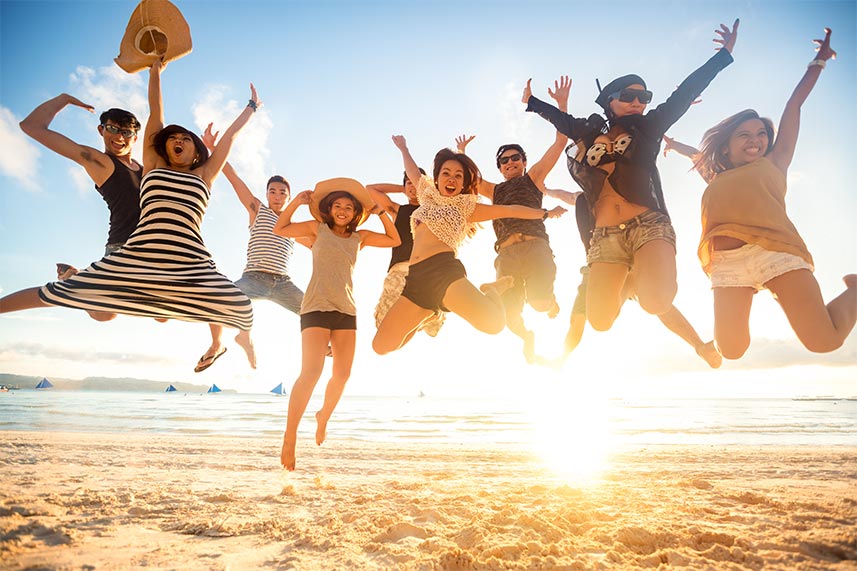 There's nothing better than getting together with your friends… well actually, there is: getting together with your friends and flying off to somewhere tropical to bask in sand and sunlight! While flying down for a week with your significant other can be fun, it's always more exciting to go with a big group–and smarter too. Here at Beforeifly, we take pride in our ability to help our customers plan the most perfect, stress-free vacation possible. Let our team show you why you should consider planning a group all-inclusive vacation in Mexico.
Better Rates
When you plan an all-inclusive vacation at a resort, there are so many incentives available that encourage you to bring a large group. Group rates are often significantly cheaper than if you were to travel by yourself or with just one other person. Sometimes these group packages even include discounts on excursions and activities that you would otherwise have to pay and arm and a leg to enjoy.
Make it a Celebration
Aren't you tired of having your school reunion in your old gymnasium every five years? Or going to a wedding at yet another hall? Well, why not use these milestones as an opportunity to take a trip down south? Between warm weather and cool waters drifting onto white sandy beaches, a seaside resort definitely has your hometown beat when it comes to making lasting memories. Not to mention, most all-inclusive destinations offer open bars, restaurants, live entertainment and nightclubs without even having to leave the resort!
Group Activities
Going as a group is great because it offers a number of different perspectives and ideas when it comes to getting together and participating in activities designed for tourists. Feel like taking in some of Mexico's rich history and ancient culture? Suggest a guided tour of some of the Mayan ruins. If you're feeling adventurous, how about cenote diving (cave diving) in the many waters the Maya Riviera has to offer?
Free time
Since you're going with such a large group, you don't have to feel bad about sitting one out and just relaxing with yourself for a while. Feel like taking a nap on the beach or getting a massage in the spa? The rest of the group will do just fine without you as you bask in all the resort-life has to offer.
You'll Become Closer
There's something about travel that brings people closer together. Experiencing other countries and cultures has a way of making you feel more in touch with yourself and the people you shared those memories with. These shared adventures will last you a lifetime.
Next time you plan on taking a trip, contact Beforeifly, your online travel concierge! You don't have to worry about the details, because we take care of everything for you. Contact us today or visit us here for more information regarding our services.