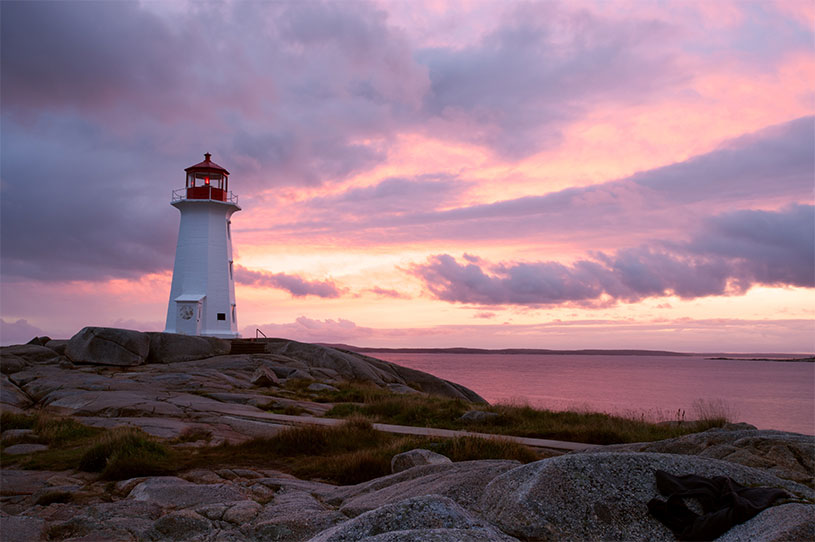 If you're looking for low cost travel ideas, they may be closer than you think. Canada's gorgeous East Coast is full of adventure and unique experiences that you can't get anywhere else in the world. For all your online travel booking needs, check out the travel opportunities that we at Beforeifly have to offer. Here are just a few of the reasons you should consider destinations on Canada's East Coast for your next vacation.
Nova Scotia
In Nova Scotia, you can experience the early history of Canada in the most scenic way possible. The province is home to over 160 historic lighthouses, such as the famous Peggy's Point Lighthouse in Peggy's Cove. The town of Lunenburg is one of only two towns in North America to be officially designated as a world heritage site by UNESCO. There, you can walk through history as 70% of the buildings in the town date from the 18th and 19th centuries and spend your evening dining on freshly caught lobster.
New Brunswick
Whether you want a taste of authentic Acadian culture or are more interested in exploring all the natural wonders that the Bay of Fundy has to offer, New Brunswick has it all. Go dogsledding in the winter or visit the famous Hopewell Rocks, beautiful rock formations created by tidal erosion, in the summer. For the fishers in the family, New Brunswick is also home to some of the best fly fishing rivers in North America.
Newfoundland and Labrador
From the thrill of whale watching to tasting the bounties of the sea, Newfoundland and Labrador are a wonderful adventure in nature. At L'anse aux Meadows you can see the world as the Vikings once did. At the recreations of Viking villages, you can hear the ancient sagas and feel them come to life. Be sure to also visit Iceberg Alley to see sea birds, whales, and, of course, large icebergs.
Prince Edward Island
When you visit PEI, be sure to visit the Green Gables Heritage Place in Cavendish to see where L.M. Montgomery's imagination was inspired. Although Prince Edward Island is best known for the Edwardian charm of Anne of Green Gables, it has much more to offer. You can travel along the towns on the Red Sands Shore to experience the warmth of the scenery and some of the best fresh seafood that you've ever tasted. You can even drive in by taking the Confederation Bridge, a 12.9km bridge that connects PEI with mainland New Brunswick and is considered the longest in the world.
Discover Canada with Beforeifly!
There's so much to do that a single trip to Canada's East Coast could never be enough. That's why you should always book your travel with us at Beforeifly, your online travel concierge. Whether you're a frequent flier or are just looking for low cost travel ideas for a family vacation, with our online travel booking we make it easy to keep all your travel information in one convenient spot. You can contact us online or at our Hamilton travel centre to find out how we can help you visit some of Canada's most beautiful destinations.