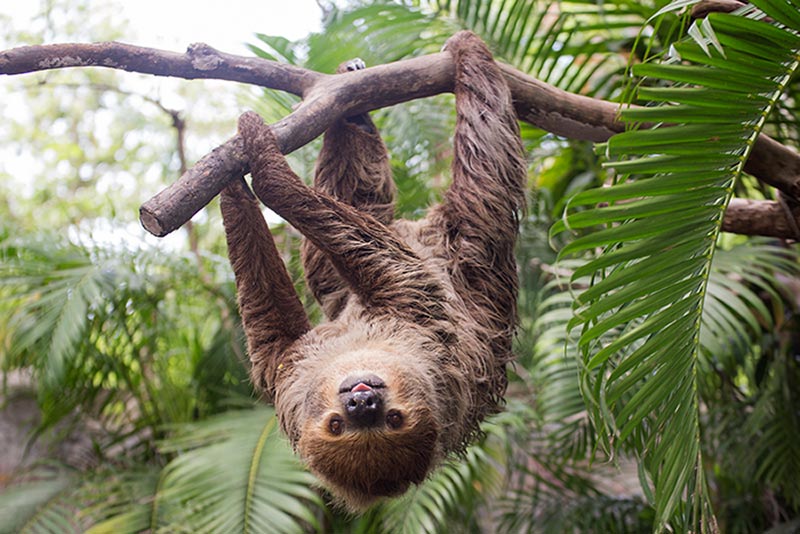 Sticking to a budget doesn't have to make travelling impossible or even less fun. It might take some extra planning and a bit of research, but it's entirely feasible to have the adventure of a lifetime without breaking the bank. Costa Rica can be an expensive place to visit, but with some help from our travel experts, you'll also find fantastic low cost travel options from Hamilton where our travel centre is located and from across the globe.
Timing Is Everything
One way to save money is to avoid travelling during peak times. Tourism in Costa Rica spikes during the dry season, so it's recommended for people travelling on a budget to do so during the rainy season, which is from mid-May to early December. During this period hotel rates are reduced, tours are discounted and, as a bonus, the crowds are much smaller.
Eat With The Locals
Most fancy restaurants that cater to tourists are rather costly. Cut back on your expenses at mealtimes by eating at small restaurants called sodas. They're usually family run businesses that serve simple but delicious Costa Rican cuisine for low prices. It's also a great opportunity to chat with the locals and get advice on how to experience the country authentically. Alternatively, if you have access to a kitchen in your hotel or hostel, cooking for yourself is much cheaper than eating out.
Guided tours
Tours organized by major tourism companies are typically very expensive, so when you're on a budget it's best to steer clear of these. If you want to go on a tour, ask an employee at the hotel to recommend a guide. Many small guided tours are affiliated with hotels and are usually fairly cheap. Networking is everything while on the go, so be open to conversations with fellow travelers and local business owners to get tips for maximizing your budget while exploring.
Exploring Costa Rica
If you're vacationing in Costa Rica, you'll be happy to hear that all the beaches are free! This makes hanging out on the beach the perfect activity for anyone trying to save money. Costa Rica is also home to many spectacular national parks and the admission prices for these are quite reasonable. Hiring a guide can be interesting, but it's not necessary to spend the extra money, as you'll still get lots out of the experience on your own.
Where to stay
Resorts with all-inclusive deals are safe, fun and can be a great option. However, if that doesn't fit your budget, you can consider staying in a hostel or an Airbnb. In this case, research is required to find something that is both safe and affordable. The choice is really one based on personal preference and budget—either way, you'll have a fantastic time.
Plan A Trip With Beforeifly
When it comes to planning your next adventure, our team is here to help you every step of the way. Whether you're looking to learn more about low cost travel possibilities, or about booking an all inclusive vacation, you can visit us at our travel centre in Hamilton, Ontario, or contact us here to make your vacation dreams a reality!