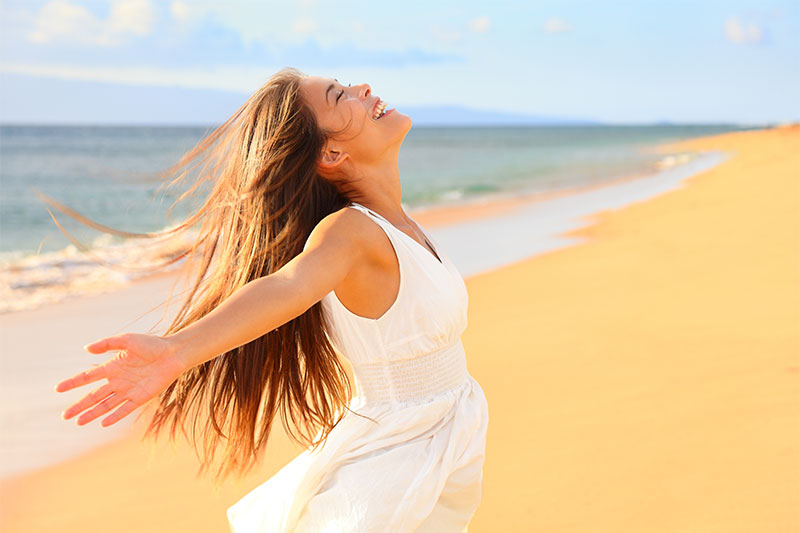 We all know that travel is fun. You get to see places you've only ready about, meet new people and break free of your routine. However, did you know that travel isn't just fun but also beneficial to your well-being? At Beforeifly, we help people plan their dream vacations and book their travel online, acting as your concierge for your next adventure. Before you skip your next trip abroad or put planning one on the backburner, consider these five reasons that travel is good for both your body and mind.
Travel relieves stress
We all know the feeling when our day-to-day responsibilities seem overwhelming. Sometimes, feeling relief is just a matter of gaining a new perspective. Taking a few days to get away from it all and treating yourself can help you feel better about your regular life (particularly when you have an online travel concierge like Beforeifly to help you take care of all the boring details of your trip).
Visiting new places helps enhance your creativity
The rest of us should take a hint from the artists who have known this for some time: travel is a great way to boost creativity. New experiences can help inspire us to find new solutions and come up with ideas for new projects that wouldn't otherwise have occurred to us. By placing our bodies in a new environment, it allows our minds to adapt to new situations or perspectives.
Travel helps you learn more about other cultures
If you're stuck in a rut and feeling a little down, sometimes it's a good idea to get out and experience different ways of living life. When you're doing the same routine everyday it can be easy to forget that there are other cultures out there who take a different attitude towards life. It is very likely that you can learn something from their experiences that will help you in your own life.
Exposing yourself to new places boost your immune system
Besides recharging you mentally, travel can actually help you become stronger in a physical sense. In order to produce the essential antibodies that help keep us healthy, we need to be exposed to small doses of new bacteria and other forms of life. Going to new places can actually make you more resistant to illness.
Travel helps you live an active lifestyle
Perhaps most importantly, going to new places will help you maintain an active lifestyle, even if it's only walking around a new city to take in the sights. If you're trapped in an office most of the time, what better excuse could there be to get active than to take a trip? You might even think of bringing along your mountain bike and making your vacation an adventure.
Booking your next vacation doesn't have to be complicated. We cater to both busy globe-trotters and first-time flyers. Our experts can guide you through all the planning of your trip based on your unique needs.  Contact us today to get started on planning your next vacation and give your mind and body a little boost of happiness.