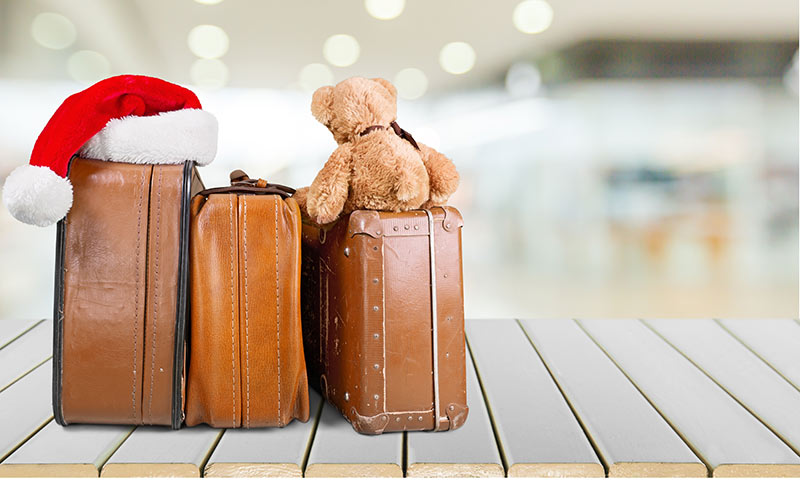 Photo Credit: Dreamtime.com
The holidays make for some of the busiest travel days of the year. Visiting friends and family, or just a getaway to a tropical destination, while taking advantage of the time off work affect the rise in airfare, and accommodation prices.
But it doesn't mean that you should turn into a scrooge. Here are some travel tips from Beforeifly, to ensure that your travels are just as merry and bright!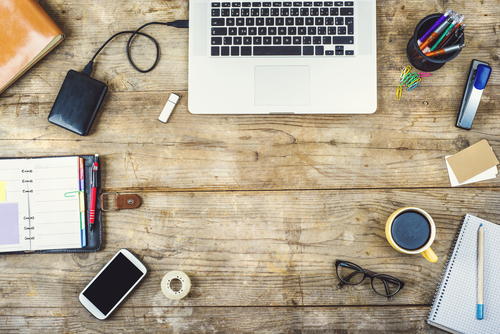 Do Your research.
Before even choosing your dates, know that the most expensive times are a few days before and a few days after Christmas Day and New Year's Day.
Booking well in advance will also save you some extra for holiday spending.
Being flexible will not only save you money, but also the stress. Early morning flights tend to run a little higher in price, as do direct flight. If you want to save on costs, choose a flight with one or two stops, depending on your destination. You do not want to turn what would be a 5 hour direct flight into a day and a half of travel.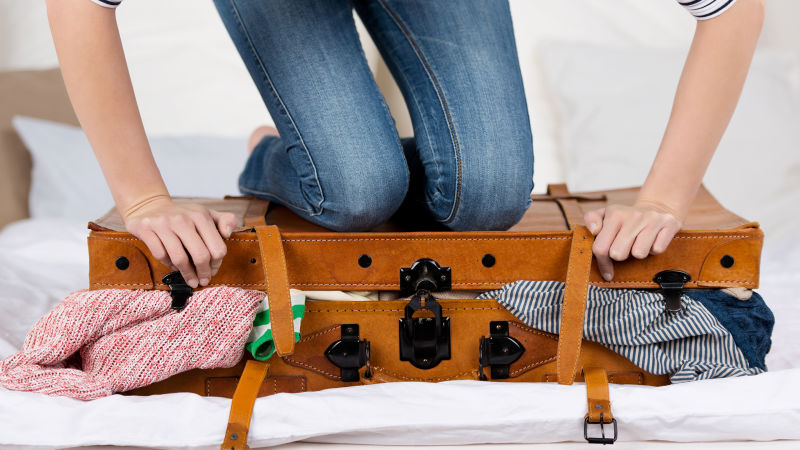 If taking a vacation to a tropical destination, pack light. Take a carry-on bag and skip the suitcase if you can. Not only will this save you money on paying for checked baggage, but time as well, when you don't need to wait for the luggage to get unloaded at your destination, and you don't run the risk of the airline misplacing your belongings. Just remember that any fluids in a carry on must be 3.4 ounces (100 milliliters) or less per item.
If you are planning on visiting family, remember to leave all gifts unwrapped when packing them into your suitcase or carry on. This way you do not run the risk of having a customs agent tear into the perfect wrapping job you have already done. Remember all packages run through the security screening. Just wrap them once you get to your destination. If an option, ship your unwrapped gifts separately a few days before you take off and have them arrive in time to wrap and gift.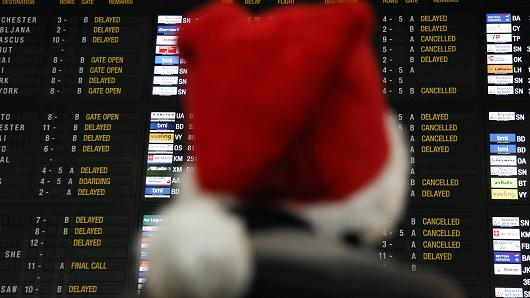 Make sure to do an online check-in 24 hours prior to departure. If you chose not to do seat selection and pay (on some airlines) this is also a good time to select your seats at no additional cost.
The day of your travels, ensure you have checked your flight status, and allow plenty of time to arrive at the airport.
Ensure you have all your necessary travel documents with you, including any Visas, you may require for certain layovers, or destinations.
If you re travelling through the Northern United States, check the weather, and be prepared for any long airport delays by charging your devices and packing backup batteries.