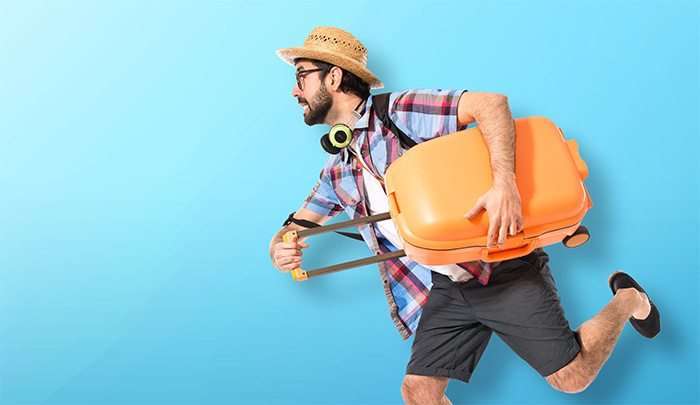 Vacationing doesn't always have to require hours of planning, micromanaged scheduling and extensive itineraries. Sometimes, it's better to just go with the flow and see what unique opportunities reveal themselves! If you're looking for great last minute vacation packages—even ones that are all inclusive—Beforeifly travel agency in Hamilton is here to help.
A different mindset
Impulsive trips are completely different from rigidly scheduled ones. If you're travelling spontaneously, you have much more flexibility. New opportunities and unexpected adventures will present themselves, and you'll have nothing holding you back from saying yes to them. Additionally, you won't be forcing yourself to hit every major tourist destination. While you should definitely visit attractions that really interest you, also spend some time exploring the area and getting a feel for what it's really like to be immersed in the local culture.
How to travel spontaneously
Before leaving on vacation, you can get a general idea of where you want to go. Book the first few nights and schedule one or two things you want to do each day, but leave the rest unplanned. Once you've reached your destination, you can use apps to search for landmarks, events, museums, or restaurants. You can also ask locals for recommendations. Try to do some non-tourist activities too like shopping or driving. This way you'll get to experience more of the city than just the major tourist attractions.
Spontaneous travel destinations
When choosing where to travel, consider what kind of vacation you want it to be. Do you want a relaxing holiday on the beach, or an adventure in a foreign city? Do you want to go hiking or skiing, visit museums, or spend your time sipping coffee in cafés? Think about your interests and try to find a destination that fits them.
A life changing experience
Taking a spontaneous vacation might be something that pushes you out of your comfort zone, especially if you tend to be a planner. Trying something new might allow you to learn something about yourself or discover a new passion. Experiences like these can feel intimidating at first, but they're almost always worth it in the end.
Travel with Beforeifly
Whether you're alone, a couple, a family or a group, Beforeifly is here to help with the booking of all inclusive vacations. Spontaneous trips shouldn't be stressful and we're here to help make the process go as smoothly as possible. Contact us here to book your next vacation today!