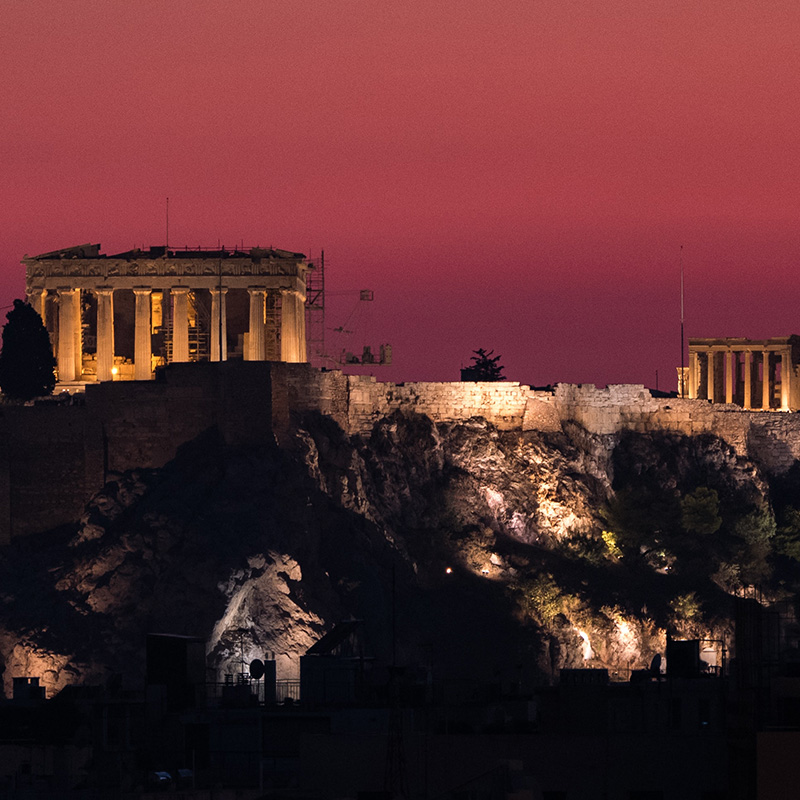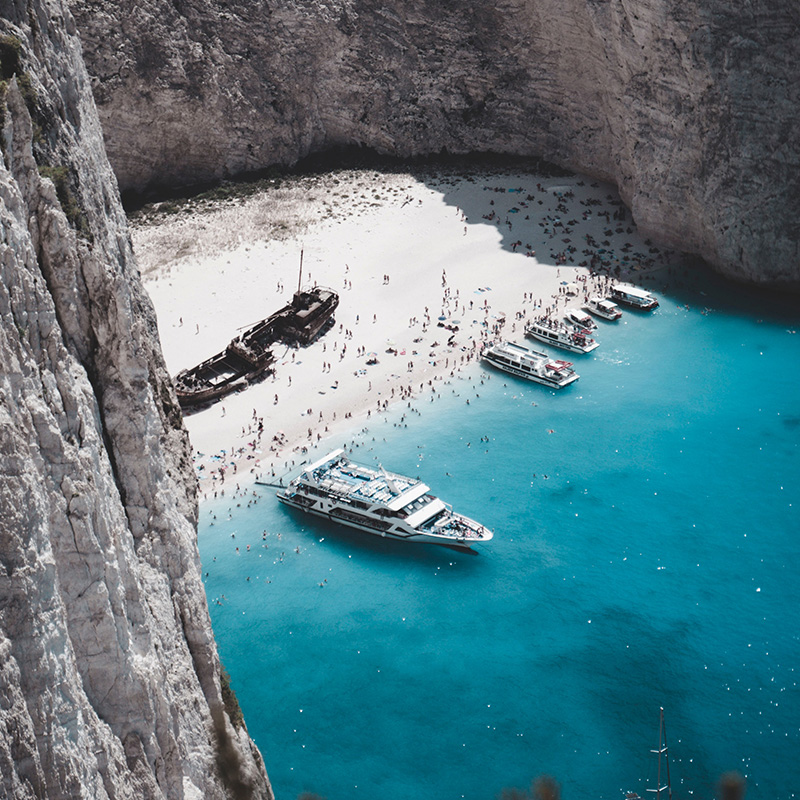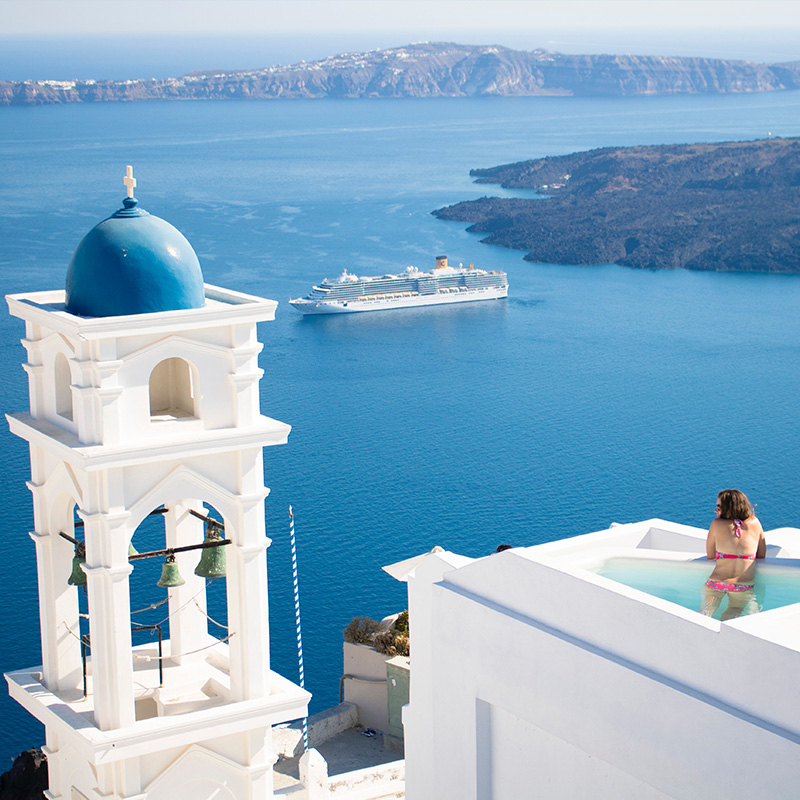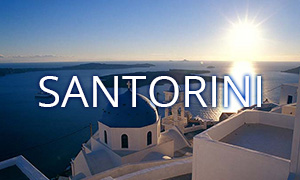 SANTORINI
Cyclades
Santorini is one of the Cyclades islands in the Aegean Sea. It was devastated by a volcanic eruption in the 16th century BC, forever shaping its rugged landscape. The whitewashed, cubiform houses of its 2 principal towns, Fira and Oia, cling to cliffs above an underwater caldera (crater). They overlook the sea, small islands to the west and beaches made up of black, red and white lava pebbles.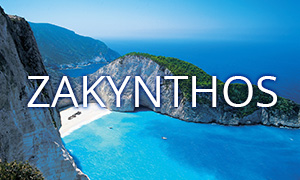 ZAKINTHOS
Ioanian Islands
Zakynthos is a Greek island in the Ionian Sea and a well-known summer resort. The harbor city of Zakynthos is the capital and major hub, centered around waterfront Solomos Square. Popular beaches like Agios Nikolaos, Alykanas and Tsilivi offer swimming and water sports. Accessed by boat, Navagio beach is the site of a famed 1980 shipwreck resting in a sandy cove framed by cliffs.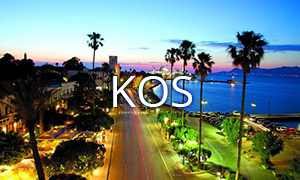 KOS
Dodecanese
Kos, one of Greece's Dodecanese islands, is known for its abundant sandy beaches. It's also rich with Greek and Roman landmarks, particularly in and around Kos Town. This harbor town is dominated by the 15th-century Neratzia Castle. South of the castle are the Ancient Agora ruins, with a temple, shrine and columns. The 3rd-century Casa Romana villa has lavish mosaics.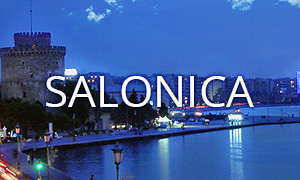 SALONICA
Thessaloniki, Macedonia
Thessaloniki is a Greek port city on the Thermaic Gulf of the Aegean Sea. Evidence of Roman, Byzantine and Ottoman history remains, especially around Ano Poli, the upper town. The ruins of Roman Emperor Galerius' 4th-century palace include the Rotunda that has been both a church and a mosque. Much of the city center was destroyed in the Great Fire of 1917. The rebuilt 20th-century city has a modern European layout.