Before You Fly, Visit Our Travel Centre in Hamilton!
Are you looking for an up-to-date, easier way to plan a trip? Would you like to simply relax and enjoy your favourite destination without worrying about all the details? Beforeifly is the new Canadian travel agency for you. Offering low-cost and worry-free travel, the Beforeifly team is dedicated to making your travel simple – whether you're an experienced world traveller or first-time flyer. We welcome you to our travel centre in Hamilton as your one-stop shop for all of your travel needs from booking flights to travel insurance.
Beforeifly offers flights to anywhere from anywhere in the world with the convenience of our dynamic packaging of flights, hotels and transport with no hidden costs. Our travel centre in Hamilton can even book special attraction packages from Air Canada Vacations, Sandals®, and Transat.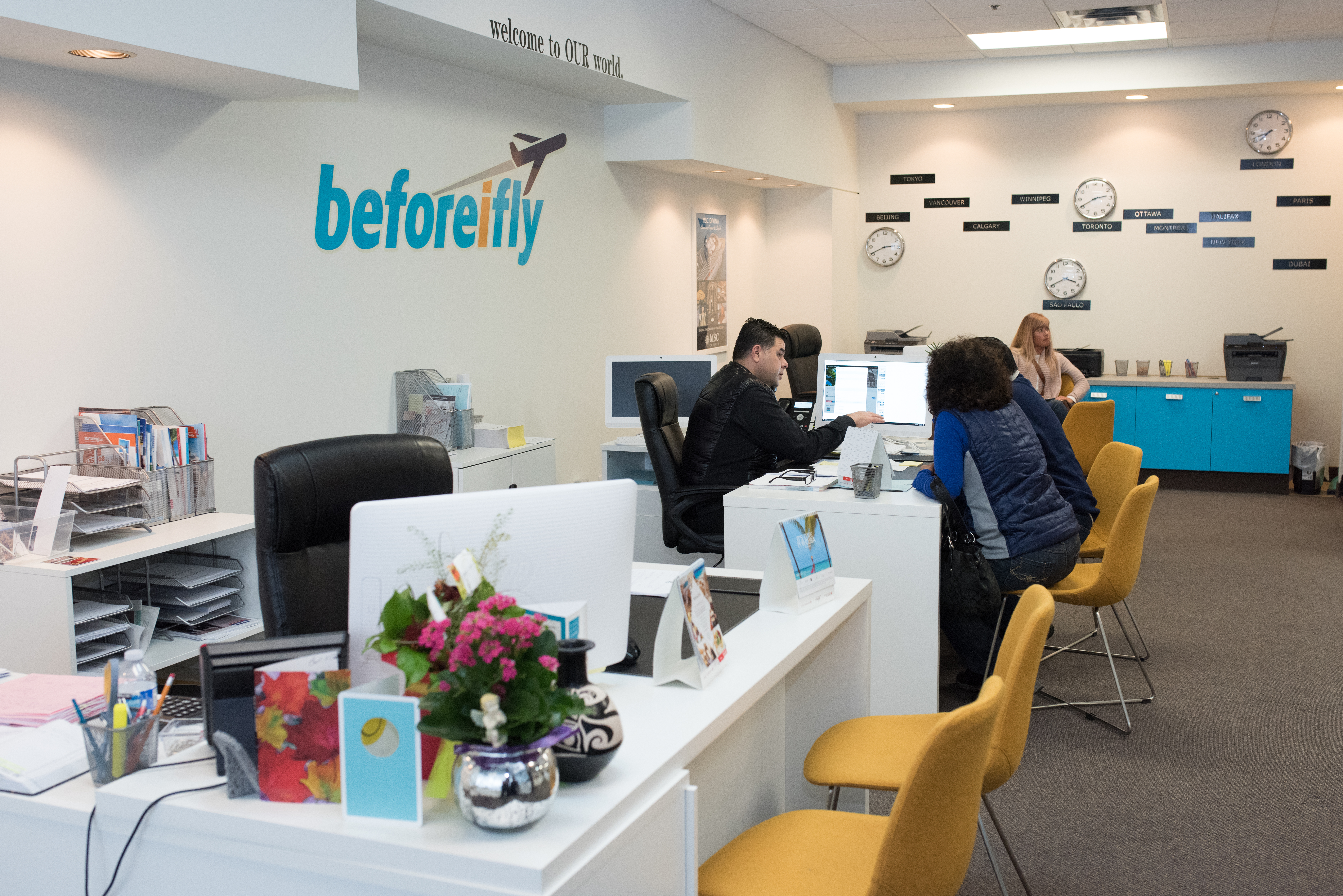 Your Desired Destination Anywhere In The World, Worry-Free
Beforeifly books your flight, hotel and car rental together at competitive rates. We take care of the details you need to prepare for worry-free trips or the honeymoon of your dreams. We prepare you for unexpected events by offering the Canadian government recommended medical and non-medical travel emergency coverage through a valid travel insurance provider. Beforeifly offers some of the lowest airfare rates to top flight destinations such as:
Florida
New York City
Las Vegas
Cuba
Mexico
Europe
Jamaica
Asia
Your Destination for All-Inclusive Travel in Hamilton
Looking to get away and relax or for your next adventure? Beforeifly can help you book an all-inclusive travel package for singles, couples, groups or families! Some of our specialties are:
Visit our new Travel Centre in Hamilton
Monday – Saturday in the Denninger's Plaza on Upper James Street.
Come meet our team and get ready for your next adventure!
Our Newest Travel Centre In Niagara Opening December 1st 2018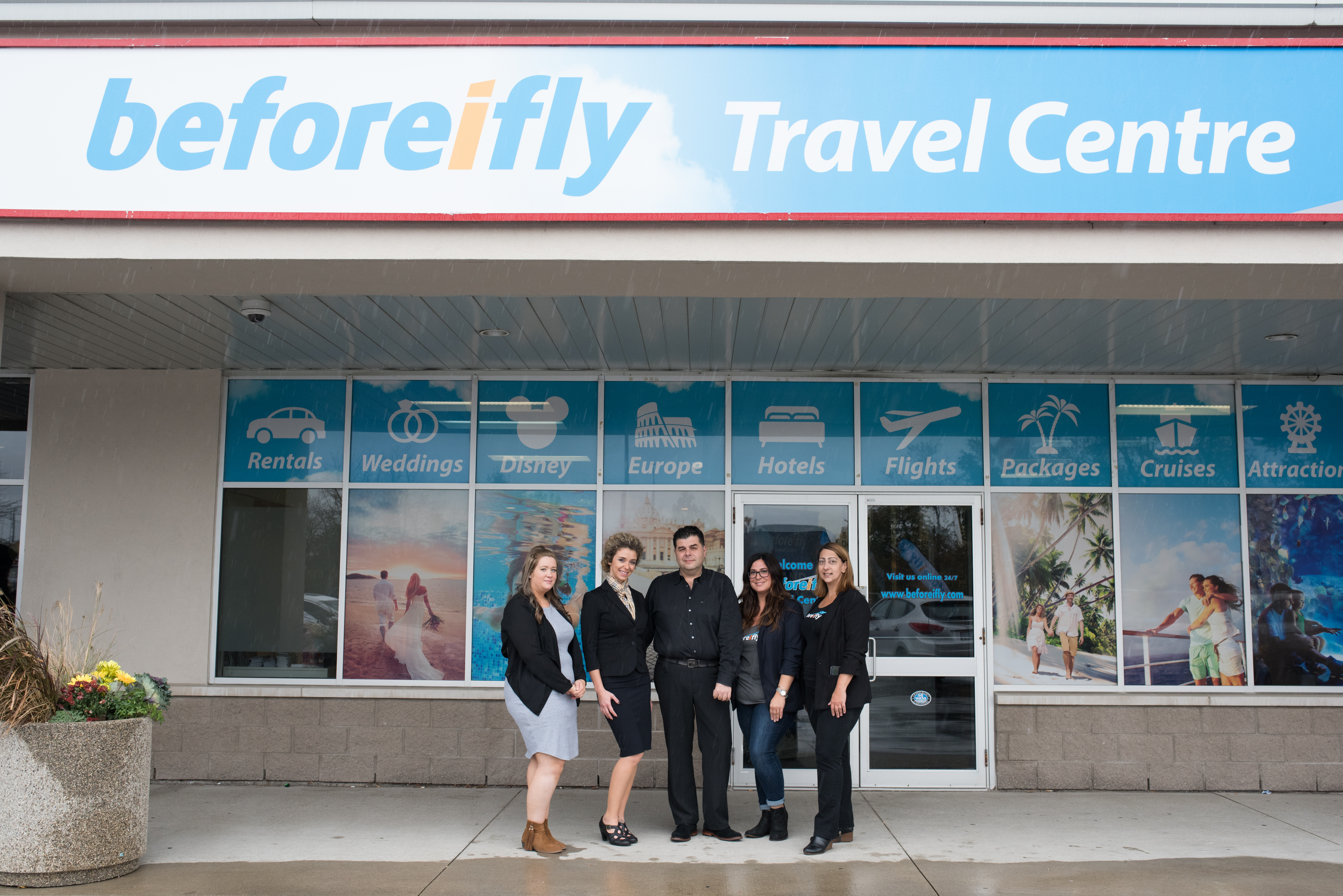 Beforeifly Travel Centre/Retail Office
Travel Centre Hours
Monday 9 AM – 7 PM
Tuesday – Friday 9 AM – 5 PM
Saturday 9 AM – 2 PM
Closed Sundays